What I learned from The
Michael Jackson Auction
:
However rich and successful you are, nobody really knows how you'll be several years down the road. Back in the day, you can't be more successful than Michael Jackson. But now...?
June Update:
Just a few weeks before the "This is it" farewell concert, Michael Jackson passed away due to cardiac arrest. Watch the famous dancing inmates as they pay tribute to the King of Pop for the lat time - Click here for
Michael Jackson's Thriller
.
April update:
This auction was eventually called off. He had filed suit to halt sale of items from Neverland ranch. All items will be returned back to him. He sold his Neverland ranch last year, but he claims he didn't authorize sale of items.
See Part 2
See Part 3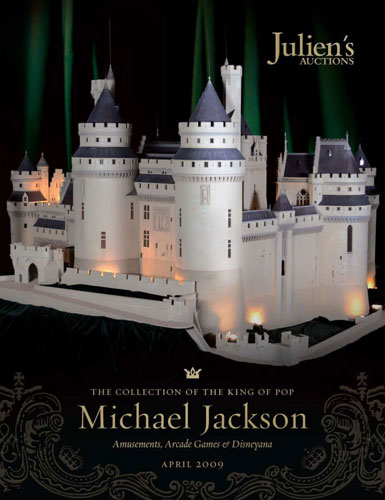 In April, an auction by Julien's Auctions at the Beverley Hills Hilton will provide an unprecedented look into the private world of
Michael Jackson
. Observer Music Monthly has obtained this world exclusive preview of some of the items going under the hammer.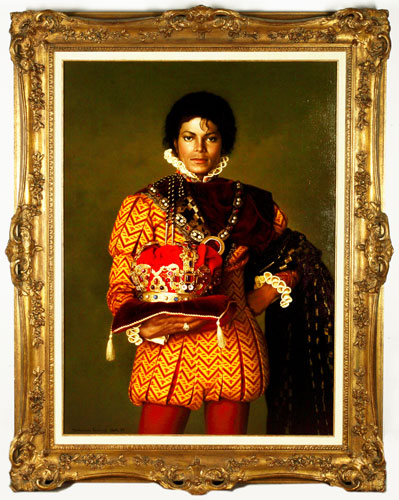 A portrait of Michael Jackson dressed as a king, oil on canvas, signed and dated 1995 and housed in an elaborate gold frame. Guide price $4,000-$6,000
Photograph: Shaan Kokin/Julien's Auctions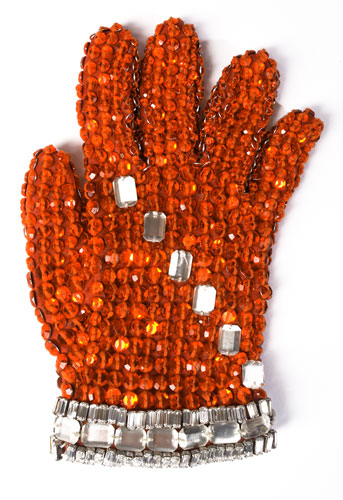 An orange spandex glove covered with orange Swarovski Loch Rosen crystals and rectangular mirrored beads. Guide price $1,000-$1,500

Photograph: Shaan Kokin/Julien's Auctions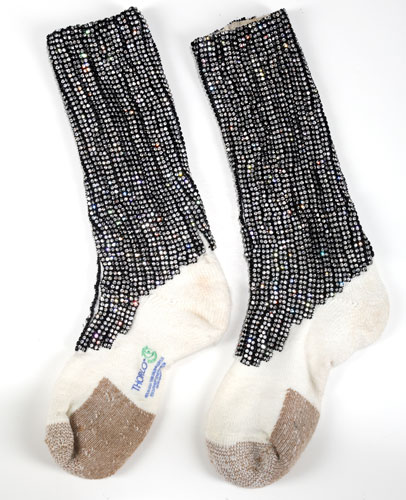 A pair of Michael Jackson's Triumph-era socks with uppers covered in rhinestone banding. They date back to his 1981 Triumph tour with the Jacksons. Guide price $600-$800
Photograph: Shaan Kokin/Julien's Auctions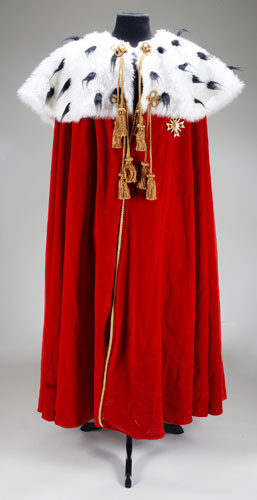 A full-length red velvet cape with detachable faux ermine collar with gold rope trim, gold metal cross brooch with faux cabachon gems and satin lining. Guide price $300-$500
Photograph: Shaan Kokin/Julien's Auctions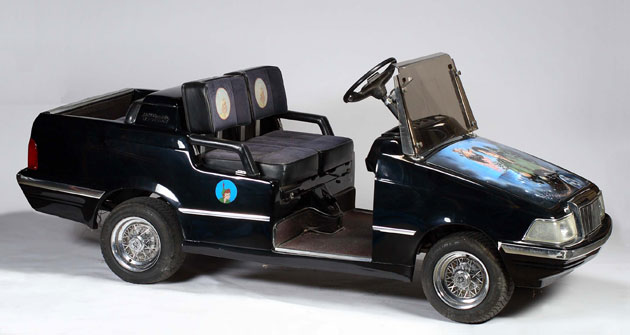 An electric cart featuring an image of Jackson as Peter Pan on the bonnet and Peter Pan cushions. Guide price $4,000-$6,000

Photograph: Shaan Kokin/Julien's Auctions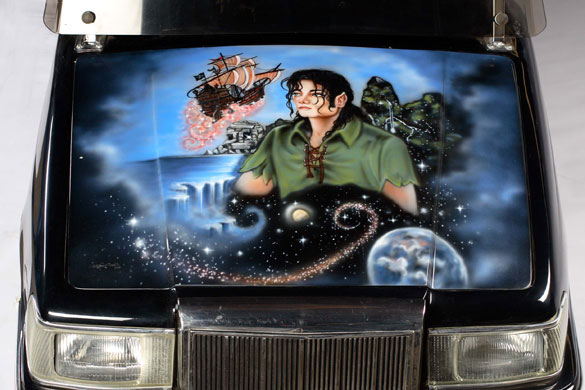 A close-up of the image of Jackson as Peter Pan
Photograph: Shaan Kokin/Julien's Auctions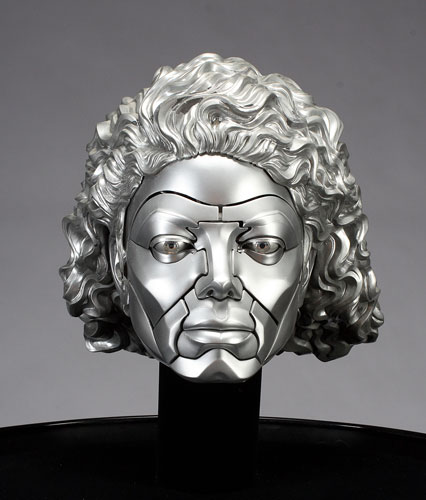 A robotic Michael Jackson head featured at the climax of his 1988 film Moonwalker, when he transforms into a robot and defeats Joe Pesci's evil character, Mr Big. Guide price $2,000-$3,000

Photograph: Shaan Kokin/Julien's Auctions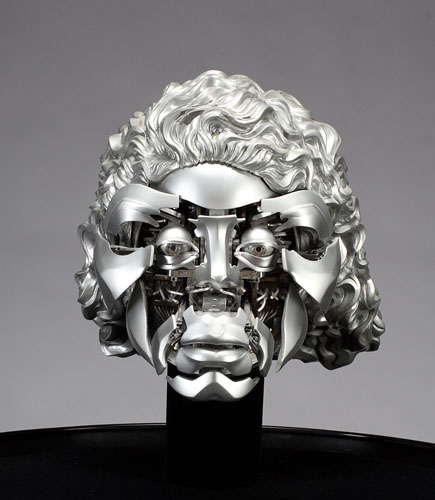 The robotic head lights up as each piece of the face pushes out and expands before retracting back into the shape of Jackson's face. It still animates at the push of a button
Photograph: Shaan Kokin/Julien's Auctions

source: guardian.co.uk


See Part 2
See Part 3